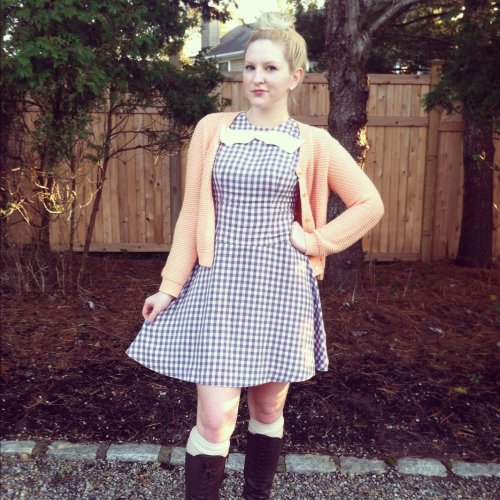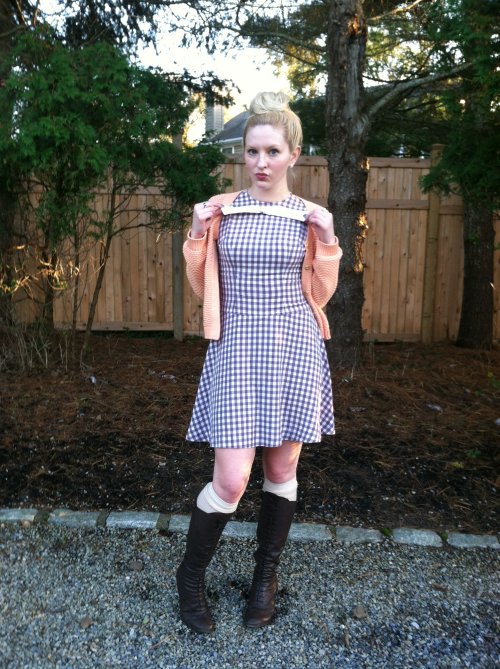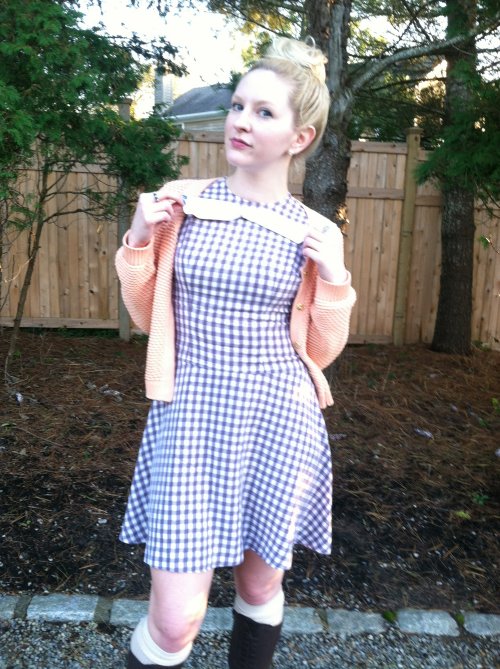 It's certainly beginning to feel like fall and the start of the fall season means bringing back the knee-hi's and boots!
Wardrobe: Dress – 60′s vintage ♥ Sweater – H&M ♥ Socks – Forever 21 ♥ Boots – Century 21, Italian made ♥ Pearls – faux of course! Forever 21
hearts, meg
Recently one weekend I took a little buying trip to the Adirondacks, before the winter cold sets in. And while it was cold and rainy the entire trip I managed to have fun and pick up a few things for the shop….and myself!
Read the rest of this entry »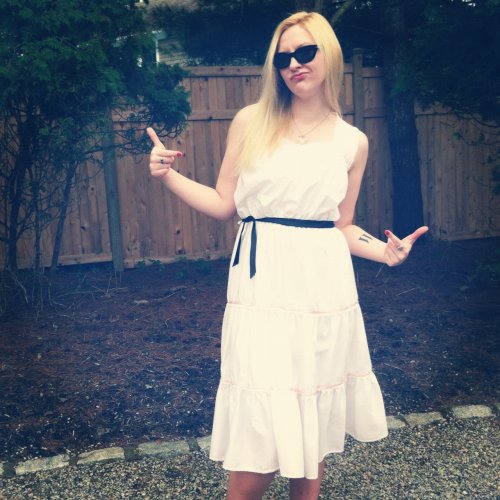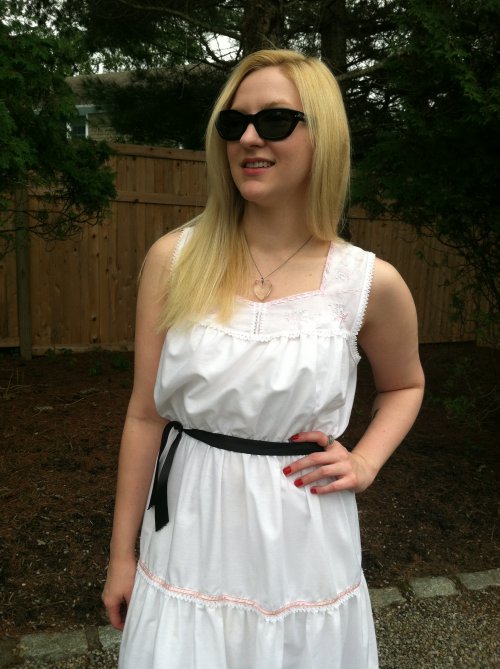 Meg Darling, breaking fashion rules.
Wardrobe: Dress – vintage ♥ Shoes – Urban Outfitters
hearts, meg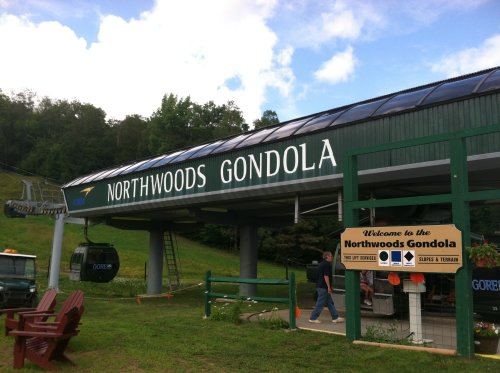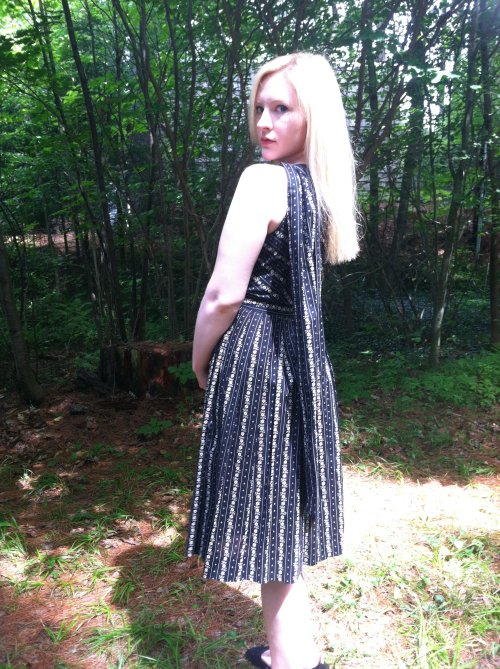 This summer I ventured away from my usual activities I do upstate and went to a ski resort. Yes I went to a ski resort in the summertime which is just about the only time I would really want to be at a ski resort with my not being a fan of winter. Instead of hitting the slopes I took a beautiful yet somewhat frightening gondola ride with my sister and her family.
Read the rest of this entry »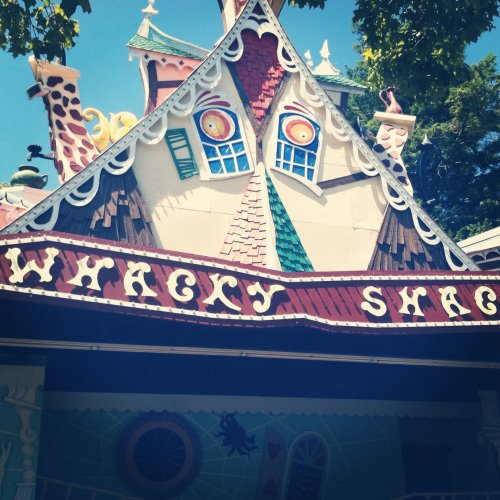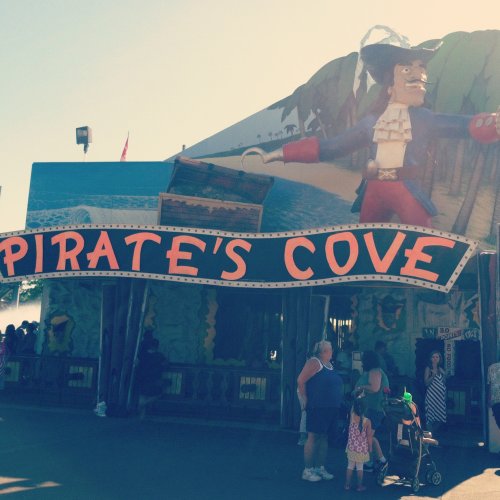 As a dark ride enthusiast(AKA nerd) I think about dark rides a lot…even in my sleep. Dark rides and the ones I design in my dreams at night are some of the most vivid dreams I have ever had. So its no surprise that when I visited the Buffalo, NY area this summer that I decided to hop on the highway to Pennsylvania to once again ride one of my favorite ones, The Whacky Shack in Erie at Waldameer. I hadn't been there
since 2009
so I was due for a trip to escape reality for a fun filled 2 minute ride. Which really amounted to 2 minutes x10 because I rode it a bunch of times and it was worth every Waldameer point to be reunited with this slice of vintage, Bill Tracy ride heaven.
Read the rest of this entry »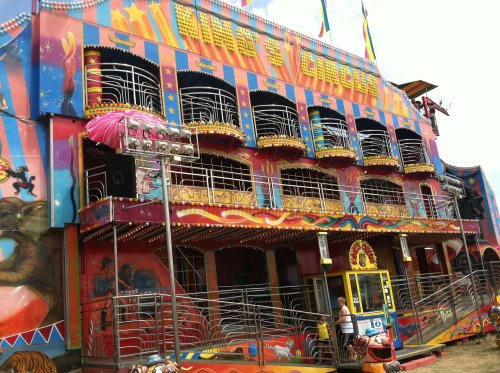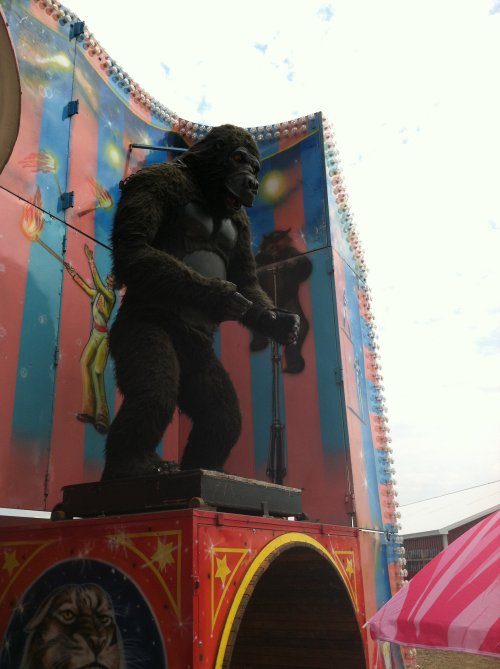 I had an adventurous travel heavy summer spending over a week in California and over 2 weeks in various place in upstate New York. Recently I took a trip up to Niagara County to visit my sister and had some fun at a fair and antiquing while I was there.
Read the rest of this entry »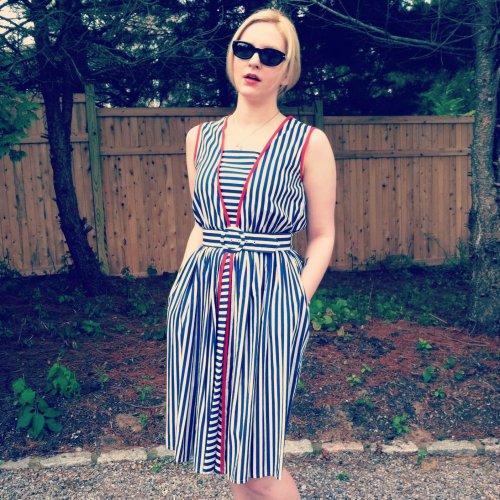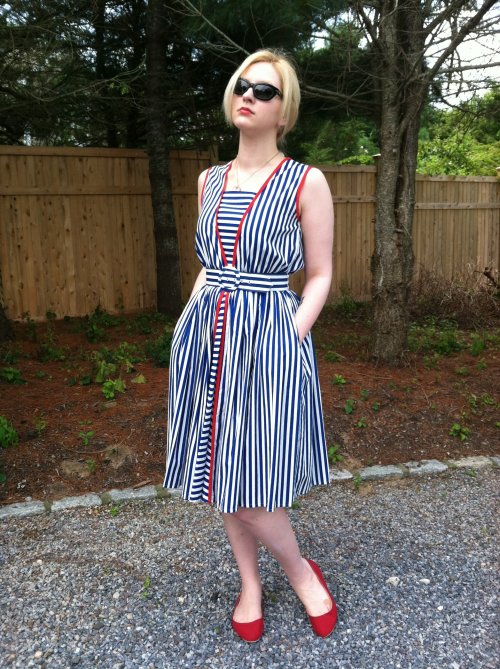 The day of the opening ceremony of the Olympics I decided to be patriotic and wear this blue and red striped vintage dress. This sweet dress is now available in the shop
here
. Go USA!
Wardrobe: Dress – vintage, ♥ Flats – Urban Outfitters
hearts, meg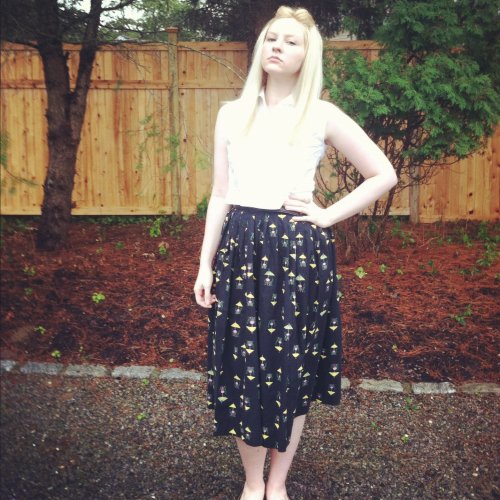 It was a rainy July afternoon when these photos were taken but I womaned up and ripped my denim jacket off to stand in the drizzling rain to snap some quick photos. Unintentionally there was also umbrellas on my vintage novelty skirt. Okay so its a patio set print but whatever!
Read the rest of this entry »