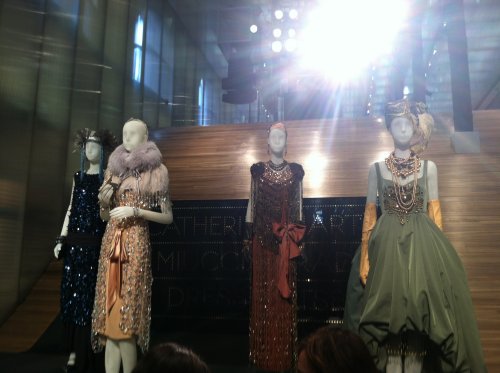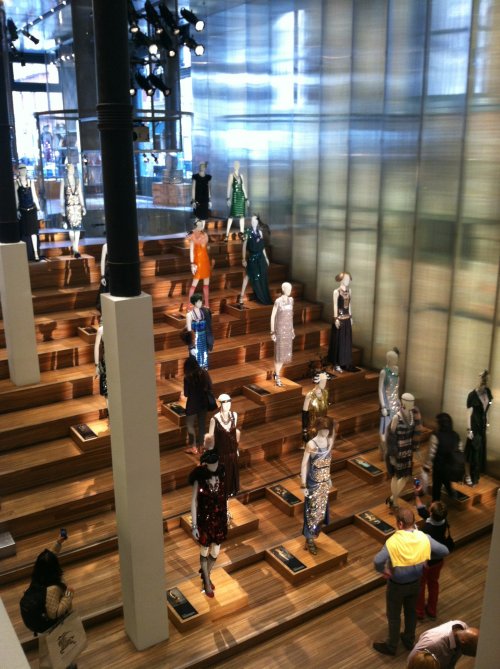 This week I checked out The Great Gatsby movie costume exhibit set up at the Prada store in Soho. As a vintage clothing lover and costume fan, I am interested in the roaring twenties and the opulence of 1920′s fashion. I also recall enjoying reading The Great Gatsby in high school, so I was excited to check out the costumes from the new movie starring Leonardo Dicaprio, Tobey Maguire and Carey Mulligan.
Read the rest of this entry »
Recently one weekend I took a little buying trip to the Adirondacks, before the winter cold sets in. And while it was cold and rainy the entire trip I managed to have fun and pick up a few things for the shop….and myself!
Read the rest of this entry »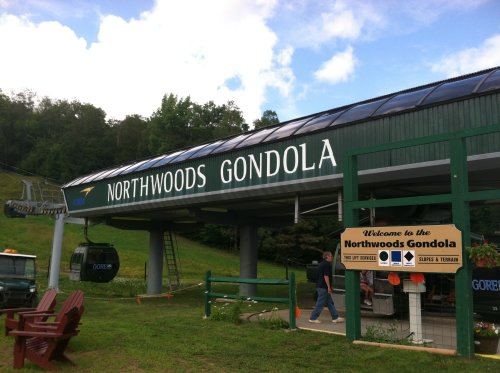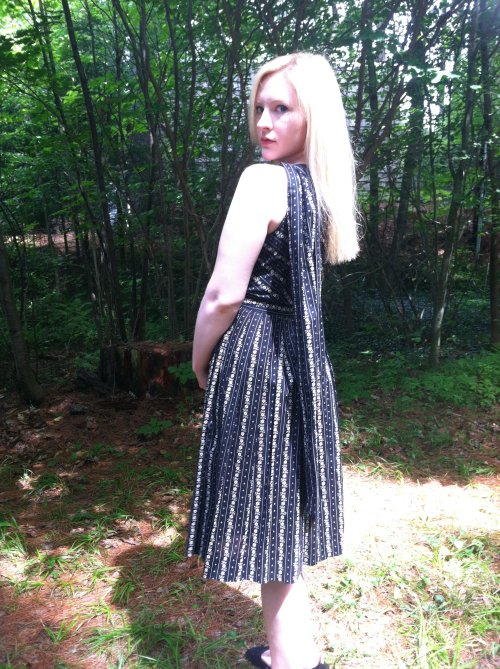 This summer I ventured away from my usual activities I do upstate and went to a ski resort. Yes I went to a ski resort in the summertime which is just about the only time I would really want to be at a ski resort with my not being a fan of winter. Instead of hitting the slopes I took a beautiful yet somewhat frightening gondola ride with my sister and her family.
Read the rest of this entry »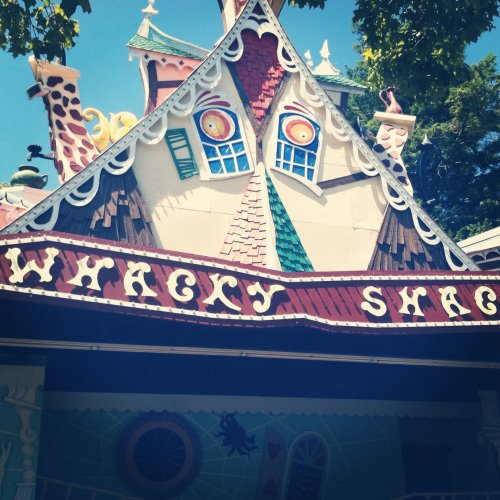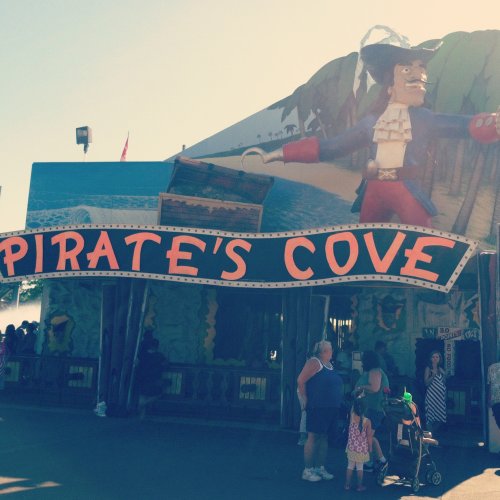 As a dark ride enthusiast(AKA nerd) I think about dark rides a lot…even in my sleep. Dark rides and the ones I design in my dreams at night are some of the most vivid dreams I have ever had. So its no surprise that when I visited the Buffalo, NY area this summer that I decided to hop on the highway to Pennsylvania to once again ride one of my favorite ones, The Whacky Shack in Erie at Waldameer. I hadn't been there
since 2009
so I was due for a trip to escape reality for a fun filled 2 minute ride. Which really amounted to 2 minutes x10 because I rode it a bunch of times and it was worth every Waldameer point to be reunited with this slice of vintage, Bill Tracy ride heaven.
Read the rest of this entry »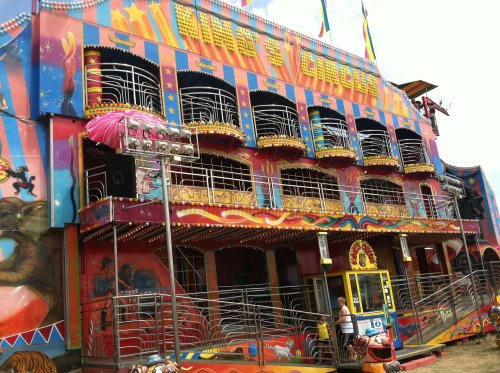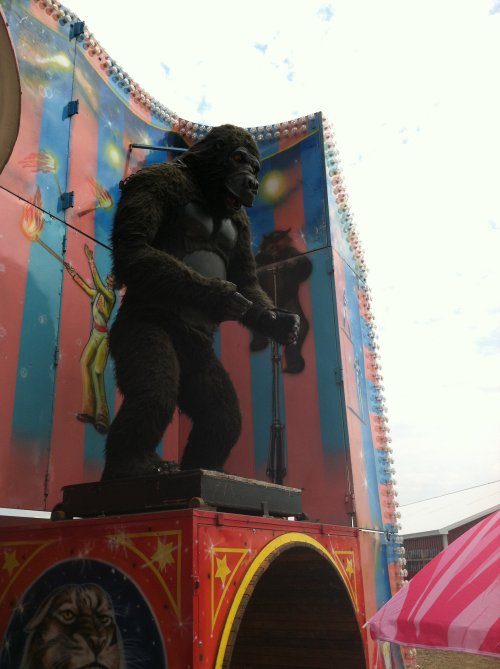 I had an adventurous travel heavy summer spending over a week in California and over 2 weeks in various place in upstate New York. Recently I took a trip up to Niagara County to visit my sister and had some fun at a fair and antiquing while I was there.
Read the rest of this entry »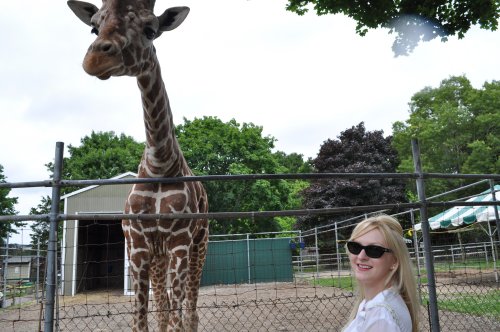 When my sister visited last month we took a little trip with the kids to the zoo and I being the youngest in my family, I am still very much a kid at heart so I enjoyed it almost as much as they did! Humans and animals interacting is and will always be hysterical and me and that giraffe was no exception. In the photo above, you see me posing all hunky-dory with a giraffe but a few minutes after that I decided to put my arm up for a photo and its head swung towards me so fast I got so scared I almost fell over. Then there was me and the talking bird Gomez. I sung to him, he danced, he sang back, I said hello, he said it back, I said "how you 'doin" he whistled at me suggestively. But the kicker was when I began to gloat a little about my ability to get him to interact and he responded by LAUGHING AT ME! That bird is a funny dude.
Read the rest of this entry »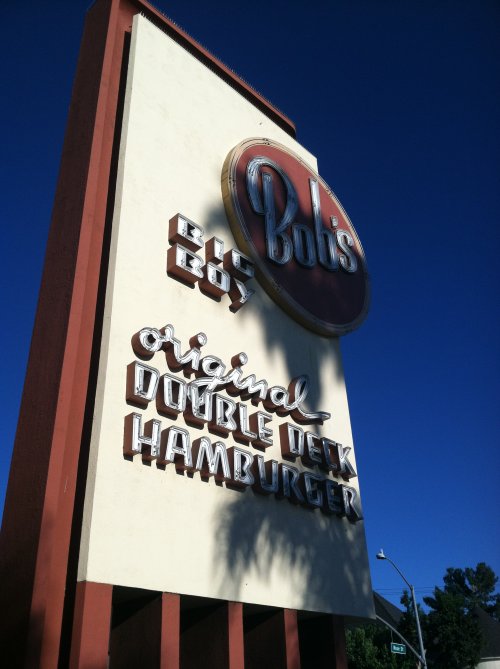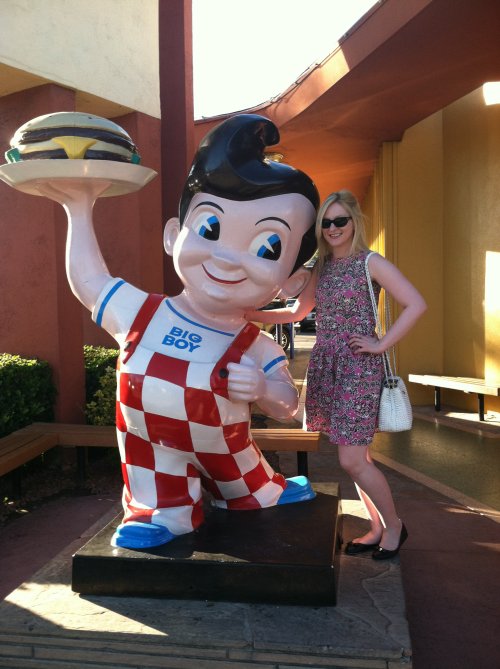 I spent over a week in California visiting my brother and his family, helping him move into his new place and seeing my nephew for the second time. It's always a stressful trip to take flying across the country but once I land in California I don't stop smiling. This time around I hit up the Pasadena flea market again, tried some real Mexican food and went to the original Bob's Big Boy. I hadn't eaten at a Bob's Big Boy since I was around six years old! The sunshine, mountains and all around atmosphere is so overwhelmingly beautiful to me that it is always hard to say goodbye at the end of my trip but luckily I snap lots of photos so I can reminisce whenever I want.
Read the rest of this entry »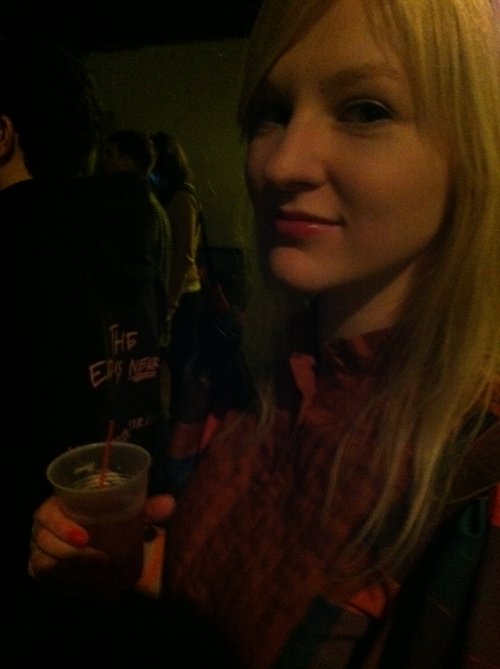 Last month was fun filled to say the least. I rang in the big 2-5 in style with drag queen entertainment, saw Tom Green doing stand-up and was able to snag tickets to The Adventures of Pete and Pete reunion in NYC. As much as I have grown up, I still love what I love and have total respect for what I grew up watching and listening to because it's helped shaped me into the lady I am today. Even as an adult now, The Adventures of Pete and Pete is still so charming, poignant, genius and just funny to me not to mention nostalgic and that little TV-show has inspired me in more ways than I can even recognize. I was even Little Pete for Halloween back in 2006! I have vivid memories of entertaining or annoying(maybe both) my partner in science class in middle school by singing the Tom Green Show theme song, nearly peeing my pants laughing watching the very hilarious Subway Monkey Hour special on MTV, trying Quiznos subs because Tom Green told me too after the millennium on his new show and watching his online talk show and nearly peeing my pants laughing again. Finally seeing him in person was exciting to say the least and my mouth was sore afterwards from all the laughing and smiling.
Read the rest of this entry »
A few months ago I was able to fulfill a dream by visiting the beautiful city of New Orleans, Louisiana. There are so many things that surprised and excited me about the city and mainly the French Quarter but its just one of those places I knew I would love. The character and charm in that city is abundant along with the great food and liquor. Not to sound like an alcoholic but I think truly the thing that fascinates me to this day the most is the fact that you can walk around outside and drink, maybe because in New York its taboo and you would actually get fined/put in the back of a cop car for doing so but its also very homey and not as uptight a city as NY is. I have fashioned myself a kind of "Southern" girl on the inside even though I have lived on Long Island all my life so it was nice to be in a city that was warm in temperature in the cold winter months of NY but also warm in personality. The thing that most inspired me to want to see the city was back in 1999 when the Real World did a season there, kind of a cheesy reason but I really loved the cast that season and was really drawn to the culture even though I was barely a teenager then. I found out where the house was located and had to take a picture outside(as seen above) the house doesn't quite look the same as it did then but its such a gorgeous vintage home on its own. Of course I had to name this post after the unequivocal theme song of that season which I had playing in my head for the duration of my trip.
Read the rest of this entry »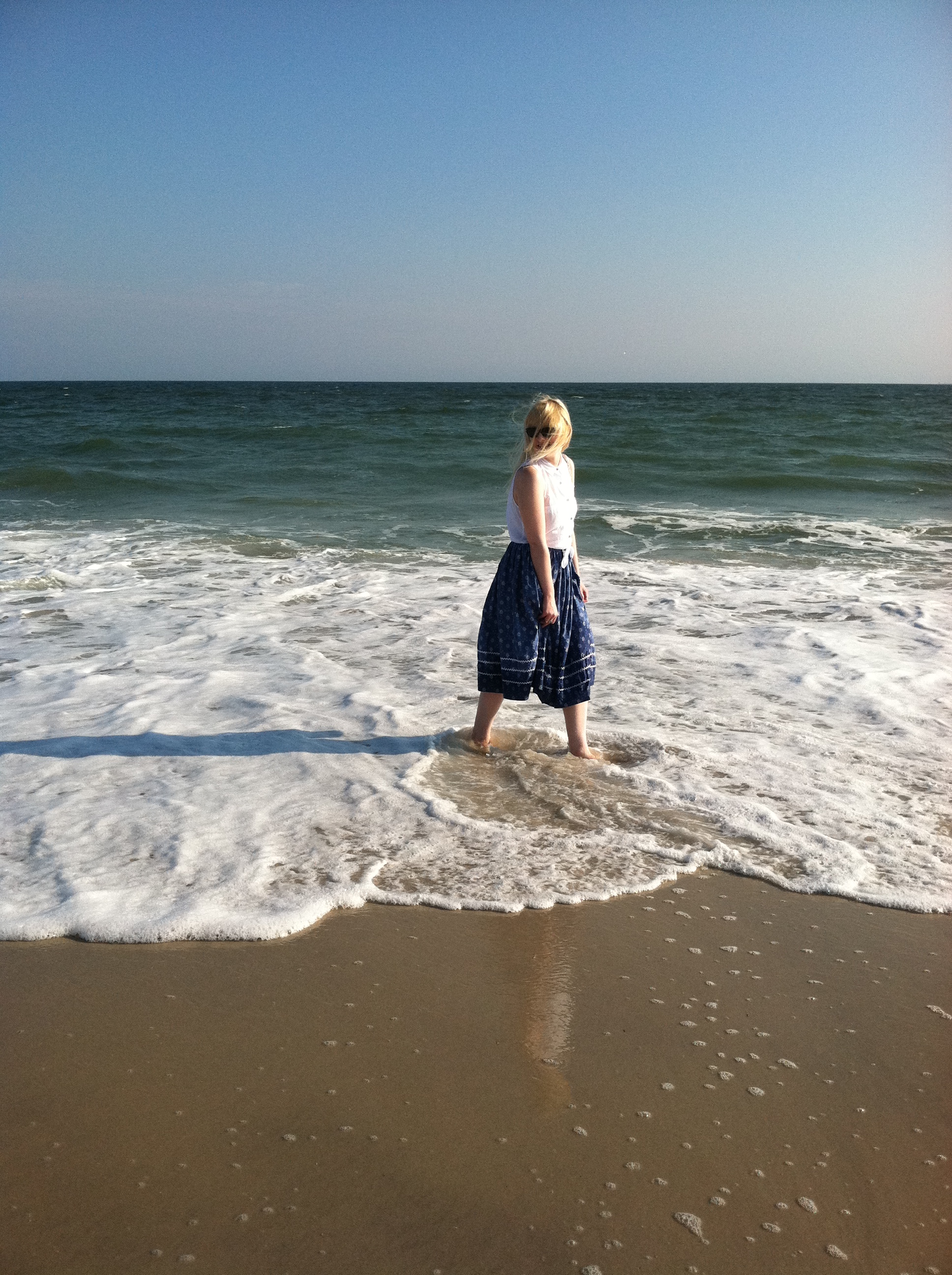 Saying goodbye to the beach, ocean and warm weather at the end of the season..
Read the rest of this entry »