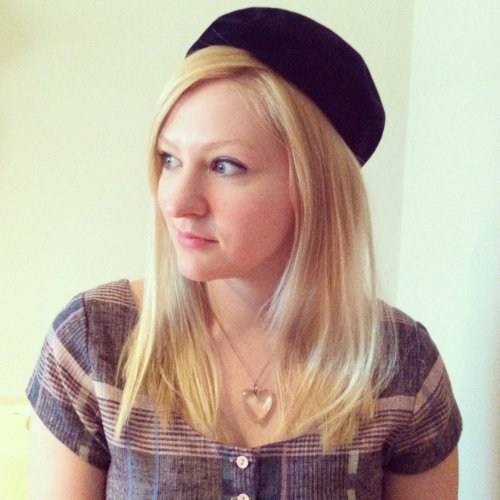 Next Thursday 4/18, I'll be tossing my college textbooks aside and ditching the vintage clothes to host the RCN morning show from 6-10am! I am so excited to play host for a day!! Listen live on Long Island by tuning to 103.9 on your radio dial, tune in to the stream at
WRCN's website
or download the
WRCN app
on your iPhone! Let's rock and roll and chit chat!
Wardrobe: Dress – Vintage ♥ Necklace – Vintage ♥ Hat – Vintage (available in the Storyland Vintage Etsy shop!)
hearts, meg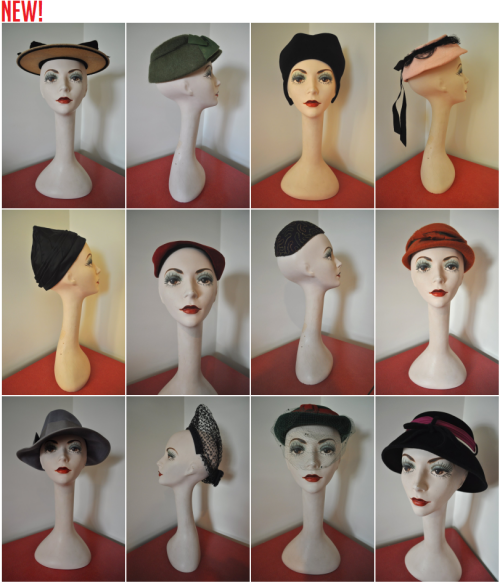 New vintage hats just added to the
Storyland Vintage Etsy Shop
!
hearts, meg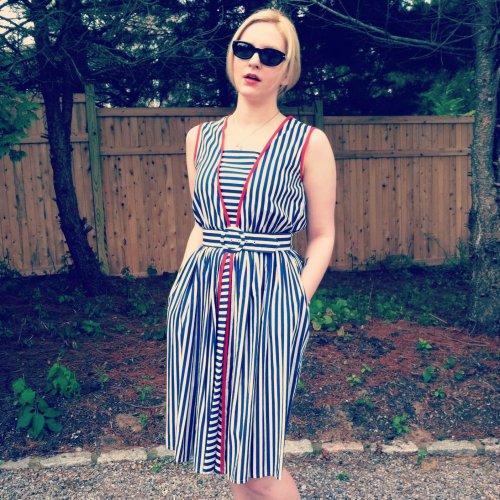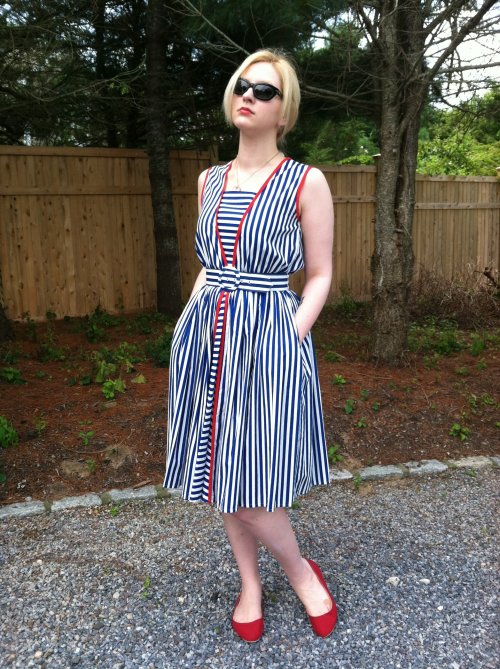 The day of the opening ceremony of the Olympics I decided to be patriotic and wear this blue and red striped vintage dress. This sweet dress is now available in the shop
here
. Go USA!
Wardrobe: Dress – vintage, ♥ Flats – Urban Outfitters
hearts, meg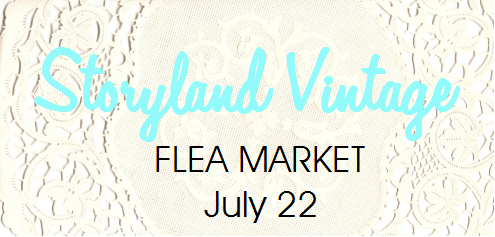 When I went to California I had the pleasure of attending the Pasadena flea market for the second time. My fun experience lead me to want to participate in one as a vendor and although there aren't any where I live, I decided to do the next best thing and bring the flea market to the internet! On
Sunday, July 22nd 2012
the Flea Market will be launched in the
Storyland Vintage Etsy shop
featuring vintage dresses, tops, housewares and accessories all for $30 or under. Yay!
hearts, meg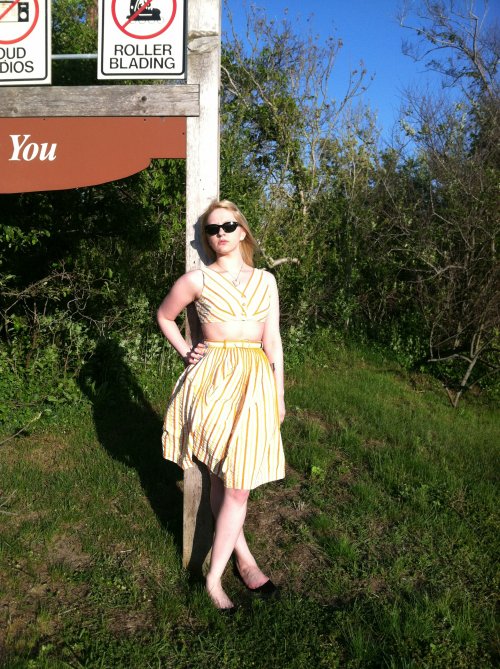 The day I shot the Storyland Vintage lookbook was as fun as the video suggests. I decided to share some behind the seams(har har) photos and some fun facts!
Read the rest of this entry »
I had a school assignment to create a fashion presentation for a final project so I took that as an opportunity to bring Storyland Vintage off of this website and Etsy and into video form as a music video lookbook! Take a peak into a afternoon in the life of me, Meg having fun on a beautiful day on Long Island and just being my genuinely dorky self whilst wearing some gorgeous Storyland Vintage vintage fashions that will make their way into the Storyland Vintage shop real soon!
hearts, meg
The
Storyland Vintage shop
is now open for the cowBOYS of the world! Many of my men's vintage selections take on a rock n' roll, country, cowboy, western, rockabilly vibe. I can't help it! I love a handsome western style vintage shirt on a man. ♥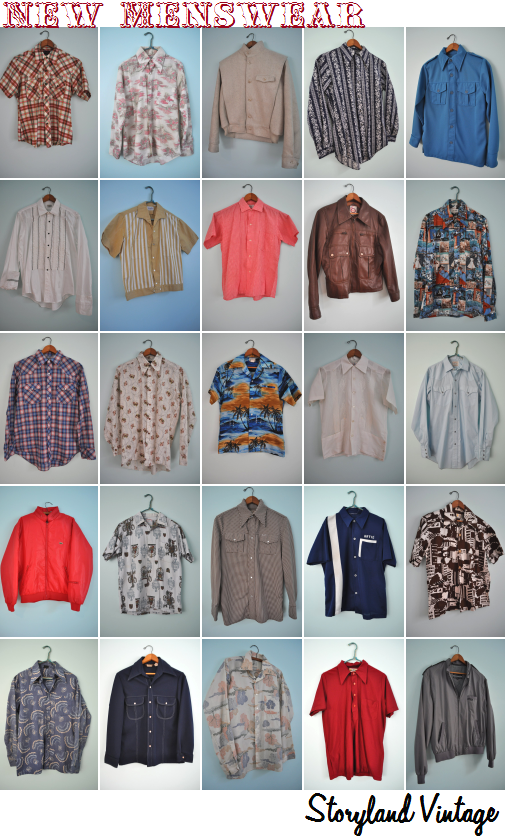 Photograph Source: KateLovesHorses
hearts, meg