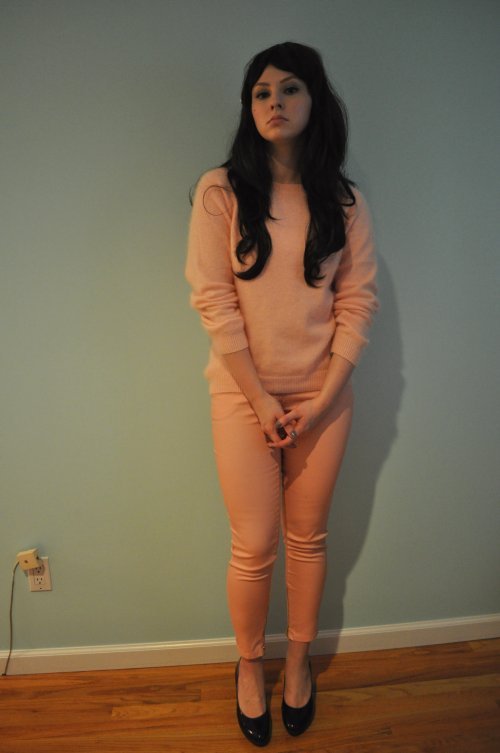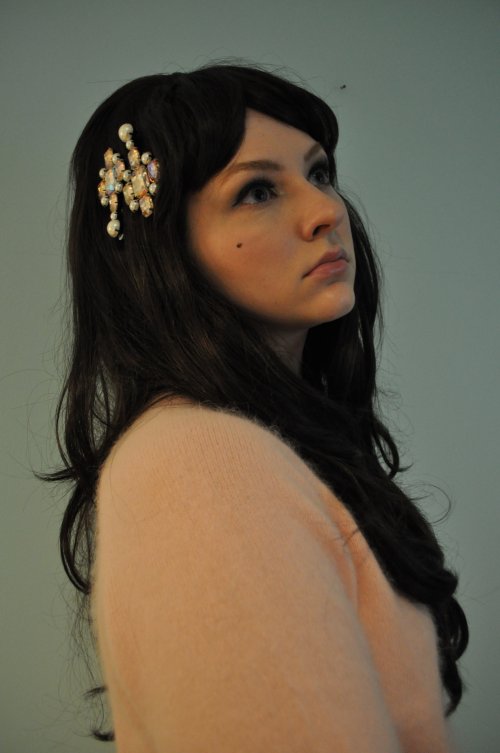 It was a solemn October 31st this year with Hurricane Sandy invading New York state 2 days before Halloween. Luckily my family and friends on Long Island didn't suffer the catastrophic damage that sadly many went through losing their homes and tragically family members. The aftermath of Sandy is something we all in the Long Island area will be experiencing and dealing with for weeks to come(my power conked out once just writing this post). But on the evening of All Hallows Eve I was determined to make the most of my favorite holiday, get dolled up and put on my costume and became
Lana Del Rey in the H&M commercials
. I've been a fan of Lana for a few years now for her unique talent, stage presence and her remarkable blend of style which is like a 1960′s actress with urban and modern influences. Although she has been only in the public eye for a little while, I was amazed that she landed a campaign with H&M and how much the line reflects her original style. I fell in love with the commercial, Lana's cover of Bobby Vinton and wanted to live inside of the video…which inspired me to make it my Halloween costume this year!
" She wore Blue Velvet
Bluer than velvet was the night
Softer than satin was the light
From the stars
She wore blue velvet
Bluer than velvet were her eyes
Warmer than May her tender sighs
Love was ours
Ours a love I held tightly
Feeling the rapture grow
Like a flame burning brightly.. "
Having fun playing around…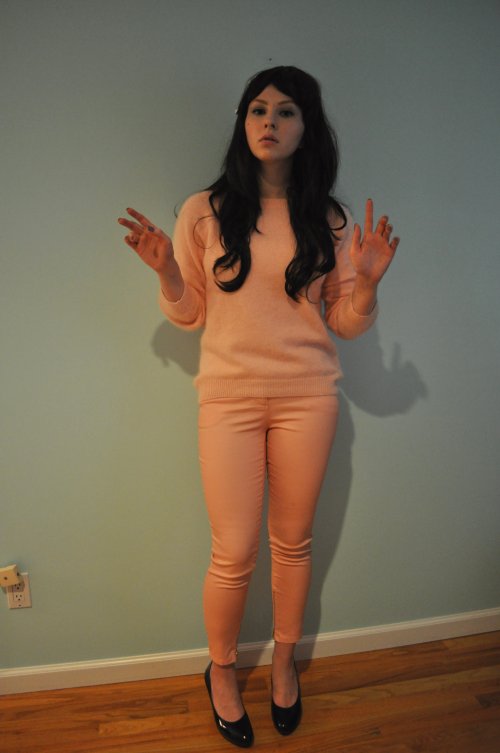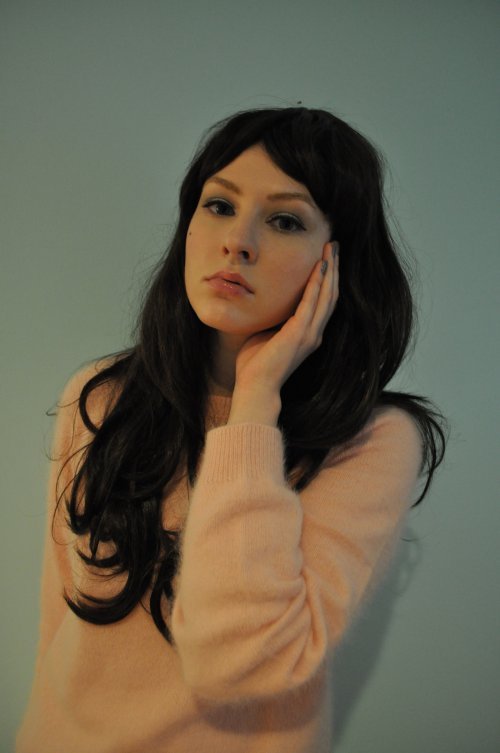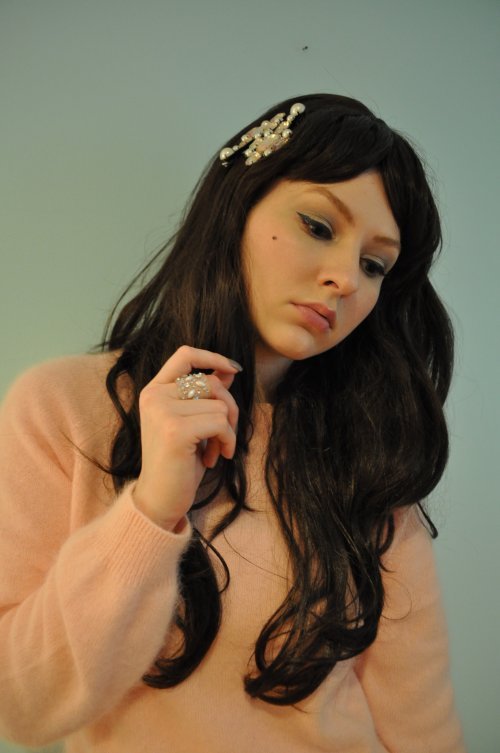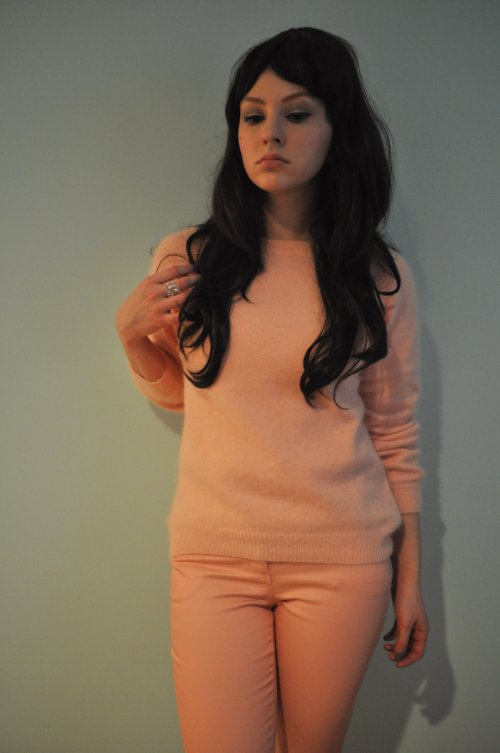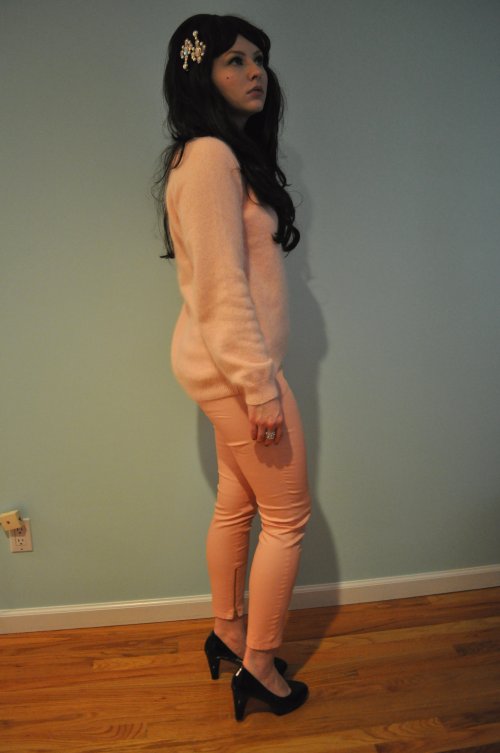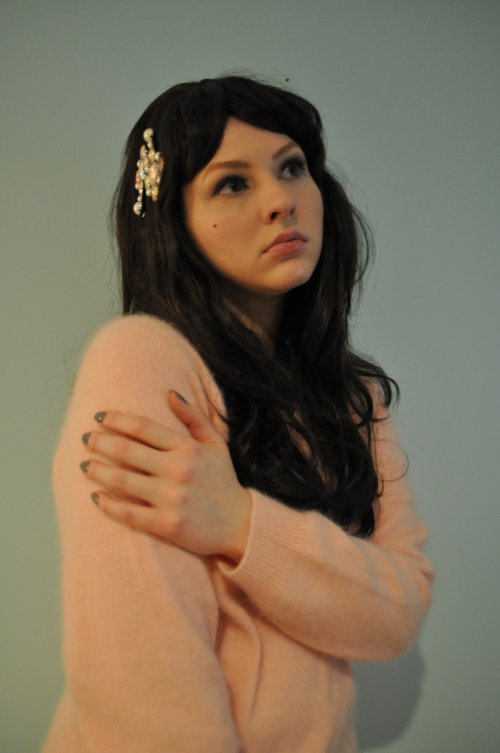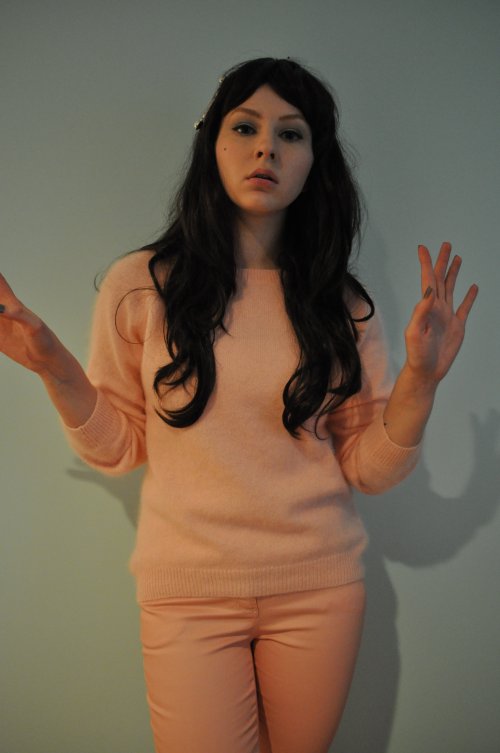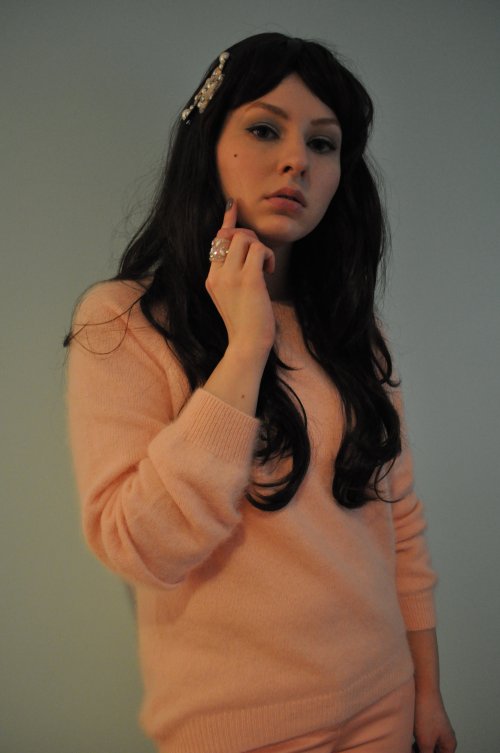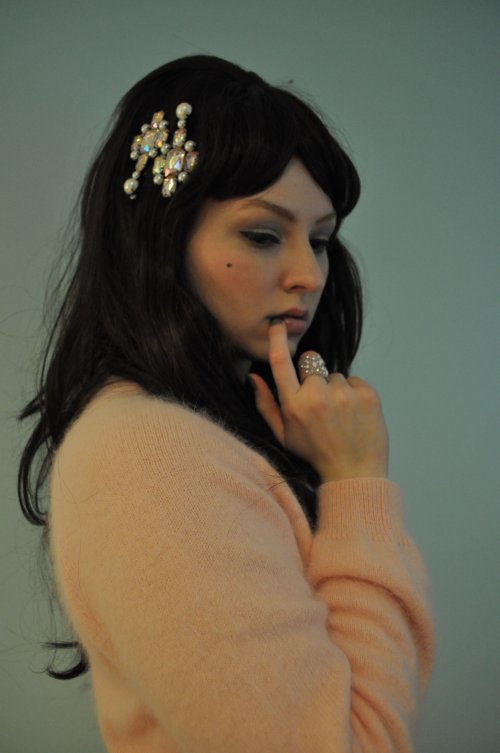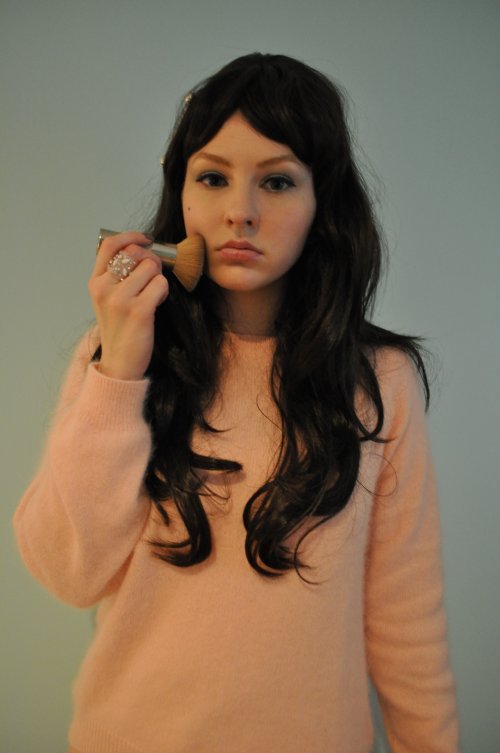 And my gnome jack-o-lantern pumpkin this year:

Wardrobe: Angora Sweater/pants/heels/ring – H&M ♥ Earrings – H&M, with clips I glued on to match the music video and some of the print ads ♥ Nail polish – Essie ♥ Wig – MyCostumeWigs.com
Hope you all had a Happy Halloween, got dressed up and gorged yourselves with candy!
hearts, meg
ps. Like Storyland Vintage on Facebook!